Mad Marbles LITE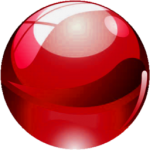 DESCRIPTION
Mad Marbles LITE is a live wallpaper that renders marbles in your device home screen using OpenGL ES 2.0.
The wallpaper features interactive realtime marbles moving, colliding and affecting the wallpaper image like real marbles would.
Users can slide individual marbles with their finger and control all marbles according to the device orientation or let them move automatically. It is also possible to adjust their size and color intensity.
Features of the LITE version:
 accurate physics
 move individual Marbles
 adjust marble color intensity
 move marbles by moving your device
 choose between 3 default background images
 change marbles size
 change the number of marbles displayed
 control marbles with device orientation or let them move automatically
 control the simulation speed
 control the simulation gravity
DOWNLOAD
Download from Google play
GALLERY
VIDEO